We have given Arizona five years of filthy DNB and they keep lusting for more!
Speedyslaps: You started in 2018. What was your initial reason behind Rumble Drum & Bass?
Rumble: The need for bigger D&B in Arizona featuring international and state side touring acts is the driving force.  We have a passion for bringing quality talent and being a reliable source of dance music in our scene.
Speedyslaps: What notable headliners have you brought out?
Rumble: In 2018, our debut show sold out featuring Dieselboy which really got the fire going.  Booking talent like Delta Heavy, Craze, and other headliners gave us a trusted reputation as the heavy weight production house in Arizona.
Speedyslaps: Sound is clearly the backbone to a good Drum & Bass show. How many watts are you packing at your venue?
Rumble: The 18K watt PK Trinity sound system at Darkstar does justice in this 400 max cap venue. It's very nice and rumbly. 
Speedyslaps: Have you ever done an all female line up? If you got to hand pick a future roster of female talent who would be on your bill? 
Rumble: We have collaborated with our crew mate, Lavanders all female event company, Herizon. We really support everything they are doing to get women into the spotlight for Drum & Bass. They're amazing!  I would have to say Koven from the UK, who sings with her originals at performances.
Speedyslaps: Tell us about your July 7th event, and why you picked the headliner?
Rumble: We are bringing a much needed taste of deep roller Drum & Bass, which isn't represented too often by touring producers.
"Skeptical is the master of minimal Drum & Bass!"

This UK producer is off the hook and will sell out!  We always have good vibes and big bass for all to rumble to.  See you there.
Event venue: Darkstar in Tempe, Arizona
About Skeptical (UK):
As a skilled DJ and producer, Skeptical expresses his passion for music with every beat he creates. From his early days of delving into various genres to his present-day reputation for crafting some of the most powerful yet delicate tracks in Drum & Bass, Skeptical has become a force to be reckoned with. His career began with the release of his exceptional Blue Eyes EP on Ingredients Records in 2011. Since then, Skeptical has become a household name in the industry with his outstanding releases on prestigious imprints like Metalheadz, Soul:r, and Exit Records. Collaborating with Dub Phizix and Strategy for "Marka" brought immense success and popularity, earning him a spot on many DJs' playlists worldwide while garnering millions of views online.
Skeptical's association with Exit Records continued with noteworthy releases like the Imperial EP and Without A Trace EP with Alix Perez in 2017. The following year, he released his critically-acclaimed debut album, Enjoy This Trip, followed by Fibonacci Sequence in 2019. That same year, Skeptical self-released "Musket," which received high praise and recognition from dance music enthusiasts worldwide. Collaboration is one of Skeptical's strong suits, as evidenced by his involvement in Module Eight, a collective made up of producers dBridge, Kid Drama, Loxy, and Resound. They create experimental music for the pure joy of it, resulting in the release of an album called Legacy. His collaboration track, "Move Way," with dBridge, was even released on the iconic R&S Records, the first Drum & Bass track from the label since the early 2000s.
Skeptical's talent has not gone unnoticed, as evidenced by his remixes of tracks by renowned producers like Sizzla, Zed Bias, Mefjus, Break, Shy FX, Alix Perez and Noisia. In 2017, he was awarded 'Best Alternative Artist' at the Drum & Bass Awards UK. With his DJ sets renowned for their technical proficiency, it's no surprise that Skeptical has traveled extensively across the world, performing in clubs and festivals in Europe, America, South America, Canada, and Australia.  In 2023, Skeptical took his career to a new level by launching his record label, Rubi Records. As one of the music industry's most significant talents, Skeptical shows no signs of slowing down anytime soon.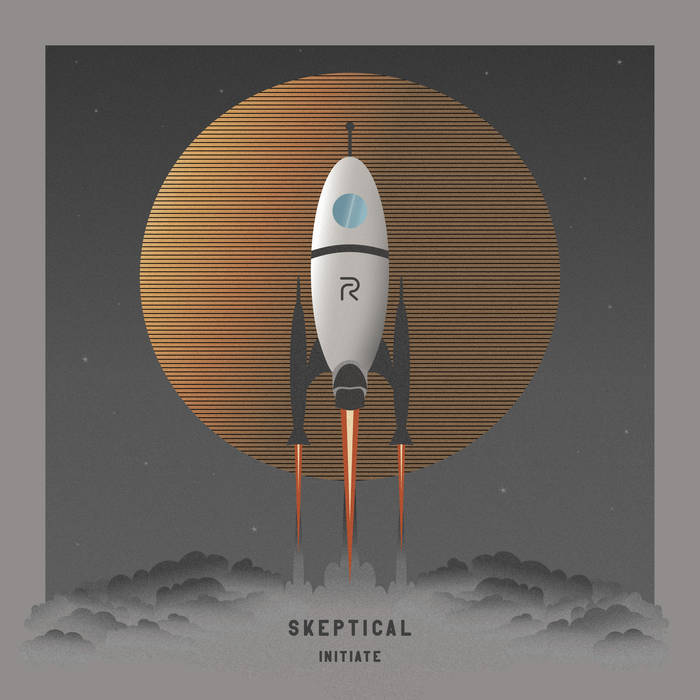 Artwork by:  A. Tindall 
Cult Sydney / Same Same feat. Skeptical April 14th, 2023 
Speedyslaps: Let's switch it over to another one of your artists. Tankman, It has been seven years since your last performance. Do you think taking breaks is necessary to an artist's career?
Tankman: Yes! A lot has happened during that time including raising a beautiful daughter and launching two businesses. It has been very time consuming.  However, now is the best time to come back and push harder than ever as a creator in the arts as well as a business owner. The entire digital world is a playground for showcasing talent and passion of all types. Give the people what they want and they will love you for it!
I think short or long term breaks are very necessary to balance life and ground yourself.  Becoming a fan of music again has been very refreshing and I've found myself falling in love with Drum & Bass like I did in 1999.
Speedyslaps: Understandable. Are you working on any new music and do you plan on releasing with any labels?
Tankman: Absolutely! I have some Drum & Bass remixes and originals that im working on this summer. I also have a couple 140/150 bpm projects to pay some homage to my old projects, Adroit and UltraBlack.  As far as releases go, I will drop a few on Tankman Records and find a home for some others I've had my eye on.
"Some of these organic drums and machine sounds I have sampled are bonkers!"
I will also be collaborating with a house producer making some 130 bpm grime and various fusion/pop music that should be quite interesting.

Speedyslaps: That sounds like some good planning! We are happy for your long awaited return!  Tell us about your new logo and why branding is important to an artist? 
Tankman: This is the third revision in the past decade.  The way I see branding is if you are willing to get a permanent tattoo of your design then your logo is ready! 
"If you think like a fan when it comes to branding your heading in the right direction."
Speedyslaps: When is your next mix out?
Tankman: Now! I just made a new mix and you can download it by scanning the QR code clicking here. [ Download the new Tankman 2023 Mixtape ] 
Speedyslaps: As official sponsors of your event, we made some Drum & Bass style stickers for those that attend! Here is a sneak peak! 

Thank you all for your time and we are excited to party in Tempe, Arizona!
Rumble Drum & Bass: Instagram, Facebook, Twitter, Bit.ly